Welcome to the San Francisco Jazz Quartet Official Website!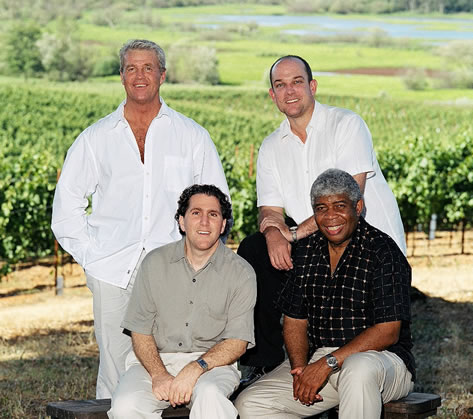 The SFJQ – consisting of Nolan Gasser, piano; Roger Glenn, vibes & reeds; Terry Miller, bass; and Andy Eberhard, drums – is dedicated to the full range of jazz, with a focus on hard-swinging standards, hip originals, and the rarely heard hinterland between jazz and classical music. Their compelling shows range from straight-ahead concerts to elegant mixes of music and lecture – particularly regarding the genesis of jazz as a mix of European and African roots, and the innovative ways that jazz and classical have blended through the years, up to the present day. The roots of the Quartet go back to 2000, but they've just released their debut CD, Ode to Swing, which illustrates their varied interests and skills. The SFJQ often appears with guest artists – such as the celebrated Alexander String Quartet, which joined the Quartet on two tracks from the CD.
Check out the tunes, read about the boys in the band, and look for the SFJQ appearing at a club or college near you!


Copyright 2011 by San Francisco Jazz Quartet